Product Detail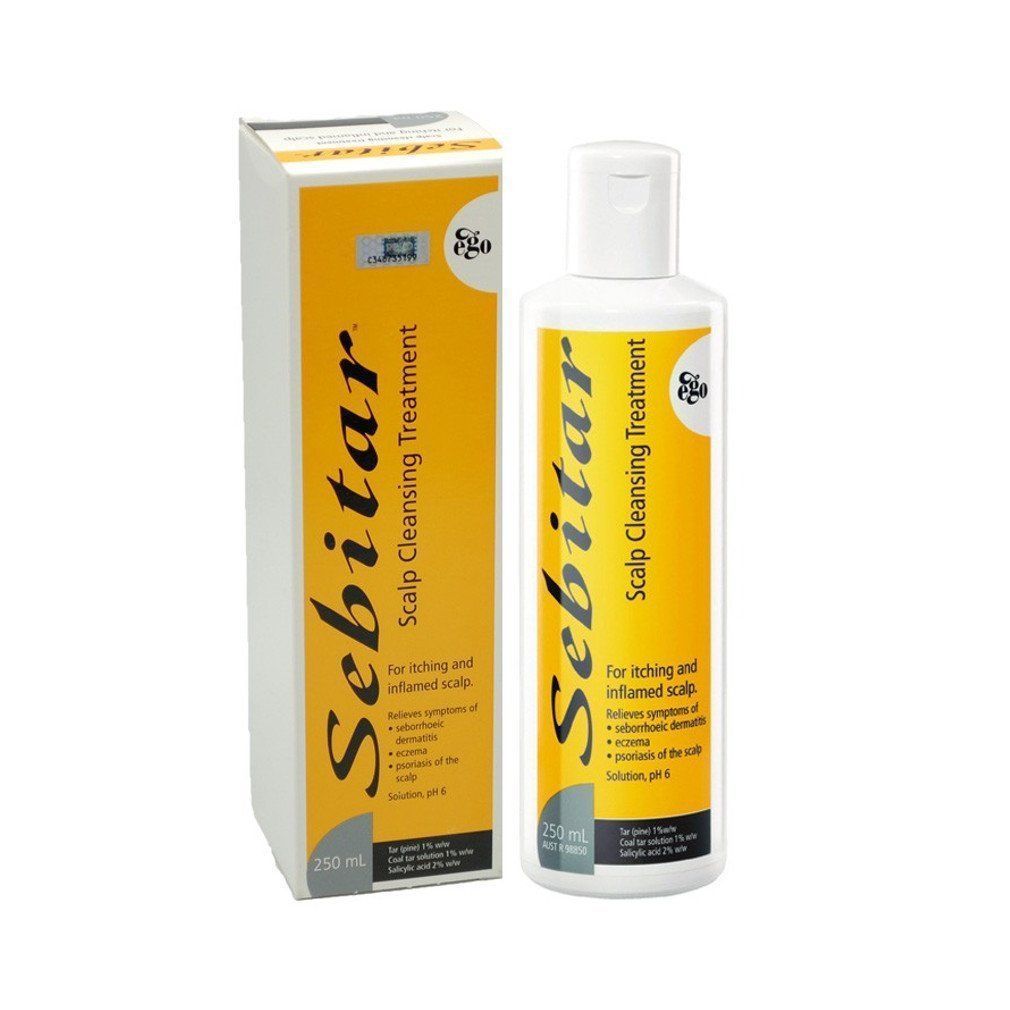 Sebitar Scalp Cleansing Treatment 時備他治理頭皮洗髮液 [紓緩濕疹的頭皮症狀] 250ml
Quick View
時備他治理頭皮洗髮液溫和地治理頭皮濕疹情況,溫和配方能消除頭部皮膚痕癢及發炎。 Sebitar gently relieves eczema of the scalp. The mild formula relieves itchiness and reduces inflammation while gently cleansing the scalp. Benefits• For relief of the symptoms of eczema of the scalp.•...

Vendor: Ego
時備他治理頭皮洗髮液溫和地治理頭皮濕疹情況,溫和配方能消除頭部皮膚痕癢及發炎。
Sebitar gently relieves eczema of the scalp. The mild formula relieves itchiness and reduces inflammation while gently cleansing the scalp.
Benefits
• For relief of the symptoms of eczema of the scalp.
• Relieves itching scalp and reduces inflammation.
• Soap-free and gentle enough to use every day.
• Reduces scaling and flaking
特點
•紓緩濕疹的頭皮症狀
•消除頭皮痕癢及發炎
•不含鹼性,溫和配方可每天使用
•減少頭皮屑形成

用法
每週使用2次,如需要的話,可每天使用1次。濕髮後,將時備它
塗於患處上按摩,再加時備他治理頭皮洗髮液於其餘頭皮及頭髮部位,按摩成泡沫,
待5分鐘後,用清水洗淨。建議配合時備靈輕柔護髮素一併使用,效果更佳。

注意: 只供外用。除非有醫生監督,不要給2歲以下兒童使用。避免接觸眼睛,如果不小心觸及眼睛,請以清水洗淨。如感不適,應停止使用。請存放於兒童接觸不及的地方。不建議在懷孕或哺乳期間使用。

成分
Tar (pine) 1% w/w, coal tar solution 1% w/w, salicylic acid 2% w/w , Benzyl alcohol 1%
Directions
Use twice weekly up to once daily if required. Wet hair. Apply to 
affected area. Massage well. Apply more to remainder of scalp 
and hair. Work into lather. Leave for 5 minutes, rinse thoroughly.
Always use a good hair rinse or conditioner after using a scalp
cleansing treatment.

Caution: For external use only. Do not use on children under 2 years of 
age unless supervised by a doctor. Avoid eyes. If Sebitar enters 
eyes, rinse with clean water. If irritation occurs, discontinue use. 
Keep out of reach of children.Not recommended for use if you are 
pregnant or breast-feeding.